At the North Carolina CARQUEST Inc. main campus they have these Flat Screen HD monitor screens installed throught the different buildings that provide company information and special announcements for all employees and current guests to see and be kept updated throughout the day. During my time as part of the Communications team I was given the task to come up with some design to update the look of these monitors.
These are my designs for the updates.

The welcome screen is what would show up when the monitors are turned on and would display till all the other dated information has been uploaded.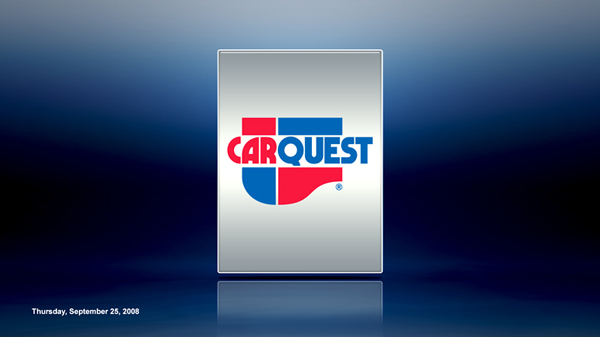 2nd Concept: Lighter background and some liquid glassy looking floor.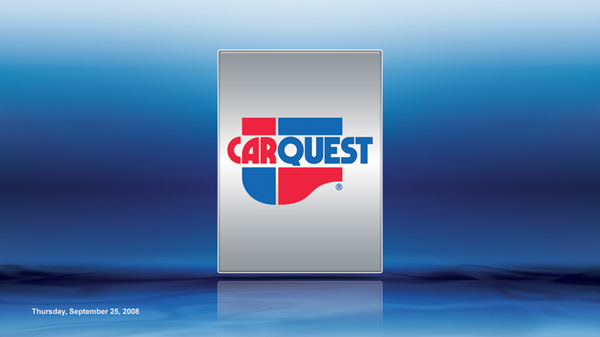 The crystal water glass floor was not designed to be as a static image, the floor would actually look like moving water underneath a glass floor, including the reflections.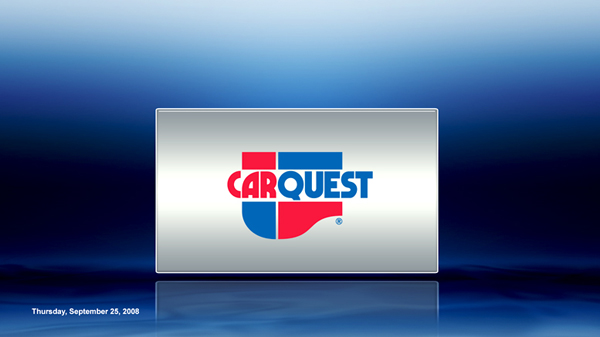 Welcome Screen w/ Landscaped Logo Screen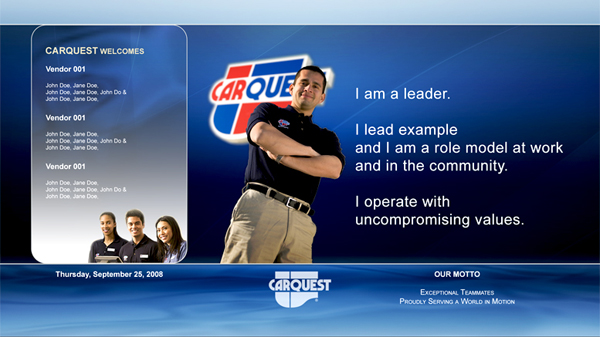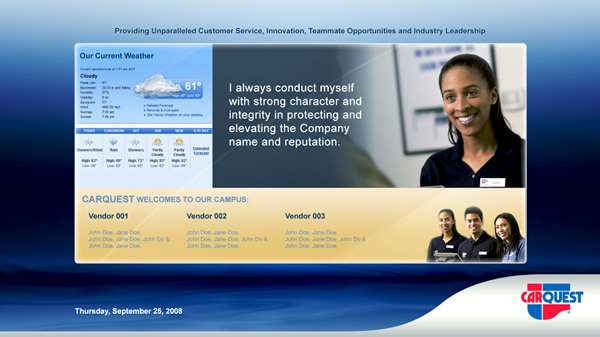 Data Screen – Weather Concept with real-time updates via web.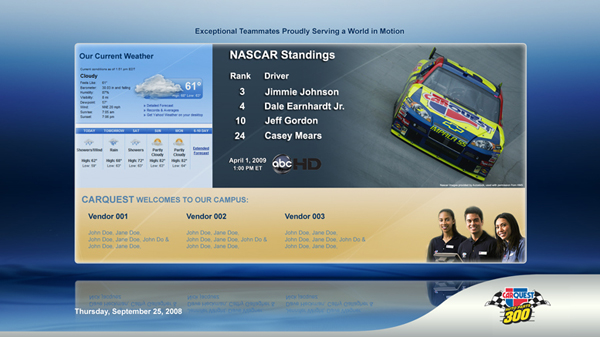 Data Screen – Weather Concept Design showing a second info screen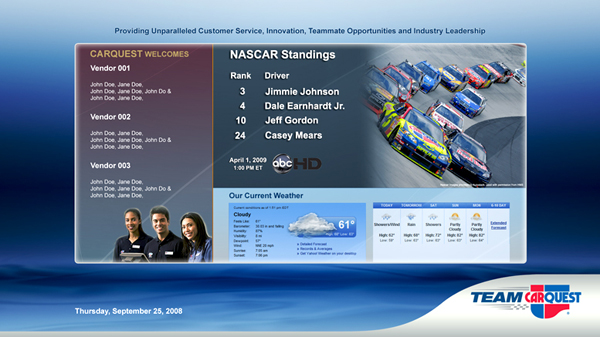 Data Screen – Showing the Visitor information in a "Portrait", and the weather info at the bottom in "Landscape".